(*Unless otherwise specified, the firms listed are 100% fully-owned subsidiaries - as of the end of March 2019)
DAIDOH FORWARD LTD.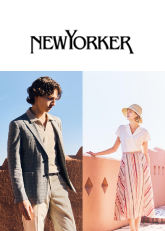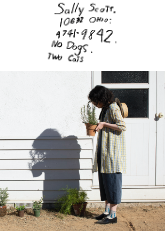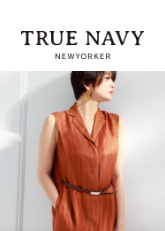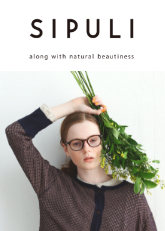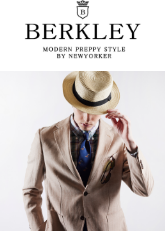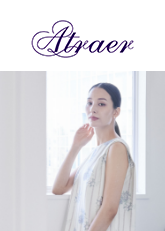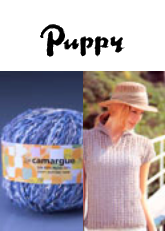 The RETAIL div is engaged in the product planning and sale of ready-made men's and ladies' clothing, primarily for the NEWYORKER and Sally Scott brand lines of apparel. It also handles operations and sales for the Atraer brand of pattern-made clothing for women. The NEWYORKER brand of business suits in particular is renowned for its high-quality materials and sewing that utilizes the natural shoulder make system, while its ladies' clothing specializes in business wear that reflects and enhances today's fashion trends.
Currently, the division is developing a number of directly operated retail stores, with the focus on major nationwide department stores in Japan.
The TRADING div is responsible for Puppy, which handles high-quality hand-knitted products and craftwork, as well as for managing the planning, manufacturing, sales, and OEM operations for textile products and apparel for Japan and other countries.
Business Division Data
Established
August 2007 DYNACITY LTD.


January 2018 Company name changed to DAIDOH FORWARD LTD.

Capital
100 millions of yen
Division Business Office
3-5F DAIDOH LIMITED Building, 1-16 Sotokanda 3-Chome, Chiyoda-ku, Tokyo
Telephone
(Main Line)
+81-3-3257-5100
No. of Employees
668
Website Address
https://www.daidoh-forward.com

SHANGHAI NEWYORKER CLOTHING SALES CO., LTD.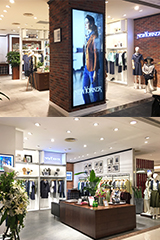 This subsidiary was established to conduct sales in China of ready-made and custom-ordered men's and women's clothing from the "NEWYORKER" brand line of products. The first store was opened in Shanghai in September 2003, and currently the firm is developing a network of stores throughout China.
Corporate Data
Established
July 2003
Capital
US$4 million
Ratio of Capital Contribution
Japan:DAIDOH LIMITED 74.4%
China:DAIDOH LIMITED (CHINA) HOLDINGS CO., LTD 21.3%


SHAGHAI ISKD CO., LTD 4.3%

Business Office
918, Huaihai Road Shanghai, CHINA 2000200
No. of Employees
56

Pontetorto S.p.A.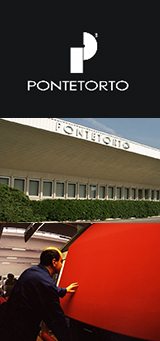 Daidoh Limited acquired shares of Pontetorto S.p.A. in November 2016 and made the company a subsidiary. The company is a manufacturer of materials for women's clothing, with a focus on carded wool and on fleeces and other materials for outdoor sports. Pontetorto excels in the innovation and creativity of its manufacturing technologies, and beginning from Italy and its robust sales infrastructure in Europe, the company markets its goods across Eastern Europe, America, and Asia.
Corporate Data
| | |
| --- | --- |
| Established | 1952 |
| Capital | 1,549,500 euros |
| Business Office | Via Roma, 15/17/19/21/23a, 59013 Montemurlo – PRATO, ITALY |
| No. of Employees | 100 |

DAIDOH LIMITED CLOTHING (SHANGHAI) CO., LTD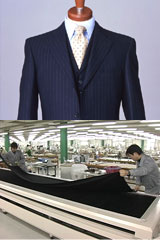 This factory mainly performs the sewing of men's ready-made clothing and pattern-made suits. Because the factory is located in the Songjiang Export Processing Zone, export procedures can be completed expeditiously, enabling rapid turnaround on pattern-made suits.
Corporate Data
| | |
| --- | --- |
| Established | June 2001 |
| Capital | US$3.3 million |
| Business Office | 37, Nanle Rd. Songjiang Export Processing Zone, Shanghai, CHINA |
| No. of Employees | 185 |

DAIDOH JARDIN (MAANSHAN) CO., LTD.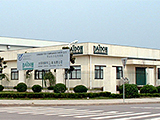 This factory handles sewing for ready-made clothing for both men and women, and has the capacity to produce up to 40,000 upper garments for men and 35,000 upper garments for women per year. One of the factory's unique characteristics is its incorporation of sewing technologies for men's clothing into women's upper garments.
Corporate Data
| | |
| --- | --- |
| Established | July 2001 |
| Capital | US$7.61 million |
| Business Office | 8 Hong Qi Nan Road, Maanshan, An Hui P.R. CHINA |
| No. of Employees | 167 |